Enso Recovery Services | About Us
ENSō is a Zen symbol of the absolute, the true nature of existence, the duality within life and the imperfection of all things. It is a symbol that combines the visible and the hidden, the simple and the profound, the empty and the full. The very imperfections and contours of the ensō, which must be painted by human hand rather than constructed as a mathematically correct circle, make the ensō a manifestation of perfection. It is perfect just as it is, even in all its imperfection. Ensō suggests to the student to stop striving for perfection and allow the universe to be as it is. Abandon the idea that there is a one size fits all path that ends at some specific point, place or time. When you believe that you have arrived at some final destination on your path, ensō reminds you to start again exactly at the point where you are now and to embrace and enjoy your unique experiences on life's journey.
ENSO Recovery operates two outpatient programs in Portland and Sanford Maine. We are honored to have attracted a team of eclectic, talented, passionate people who are committed to helping their clients find their way home … inside and outside. We understand the road you are traveling, the darkness, the hopelessness, the black veil of shame and the yearning for something to fill that hole that many of us have never been able to define and yet intuitively know exists. We ask how did I end up here? Why do I feel this way? Why can't I stop? Why should I even try? Would I be better off dead?
Come in and talk to us. Let us help you close the gates of hell behind you and author a new story for your life.  You never have to feel this way again.
Freedom is what you do with what's been done to you. ~ Jean-Paul Sartre
A CULTURE OF COMPASSION, CREATIVITY, COMMITMENT AND COMMUNITY
Life isn't about finding yourself. Life is about creating yourself.

~ George Bernard Shaw
We have attracted and assembled a team of creative, compassionate, skilled and experienced addiction treatment and recovery professionals to design and deliver creative programs to help you get back home. We will meet you where you are and stay with you for your journey back.
Tim Cheney
Partner & COO
Tim joined Grace Street Services and the 88 Oxford Street Recovery Residence in 2015 and assumed ownership of the Portland and Sanford treatment clinics in December of 2017 under the banner of ENSO Recovery Services.  As a person in long term recovery, Tim had previously been a heroin addict in New Haven – New York and Boston and spent 13 years in methadone assisted recovery.  His passion and commitment to the entire continuum from Harm Reduction to recovery are his life's work. 
Tim has devoted 35 years to understanding and advancing the treatment of brain diseases through advocacy, education and research. His passion is deeply rooted; as a child, he suffered a debilitating TBI that had catastrophic impacts on his life and catalyzed the brain disease of addiction. Five years ago, Tim suffered a temporal lobe stroke and was diagnosed with Parkinson's disease. Undaunted, and in abstinence based recovery since 1981, he remains committed to finding solutions.
Currently Tim is the managing partner of Choopersguide.com , co-founder and President of The Choopers Foundation, a technology advisor to C4 Recovery Solutions and Orion Bio-Networks, a member of the Maine Substance Abuse Service Commission and a consultant to Patrick Kennedy's addiction and mental health initiatives. Tim received a BA from Boston University (Summa Cum Laude with Distinction, Phi Beta Kappa) despite having attended only one semester of high school. He attended Yale Divinity School and holds designations of Certified Personnel Consultant and Certified International Personnel Consultant
After founding and selling two human resource and technology companies to an international public company, he served as SVP and Regional Executive SVP. As International Technology Division Chairman, he negotiated the Staffing industry's first cooperation agreements with China in 2000.
Tim was the City of Boston Drug Treatment Program Research Director and the New Haven Community Correctional Center's Program Director. As Boston's SMSA representative and member of the Community Correspondents Group, he authored five NIDA epidemiological publications.
Tim has been active in the addiction treatment and child welfare communities for thirty fouryears. He serves(d) on the following boards: Children's Home Society of the Treasure Coast, Floridians for Recovery, Faces and Voices of Recovery and is a Member of Leadership Council for the Association of Recovery Organizations. He was appointed by the Governor of Maine in 2015 to the Substance Abuse Services Commission.
He is the recipient of the following advocacy awards:
The Presidents Call to Service- Lifetime Achievement Award (2013)

Children's Home Society of Florida – Treasure Coast Division – The David & Lorraine Thomas Child Advocate Award (2009)

Congressional Award – Flag of the United States for Advocacy with Foster Children (2009);

Guardian AD Litem 19TH Judicial District – Governor of Florida Annual Child Advocacy Award (2006)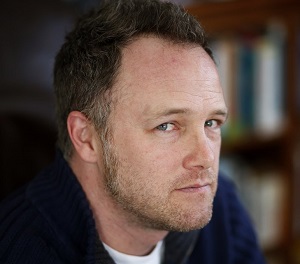 Steve Danzig, LICSW, LCSW, LADC, CCS, CIP
Excecutive Director
Steve joined the ENSO Recovery Services as Executive Director of their intensive out-patient and residential programs in December 2017
He holds credentials as a Licensed Clinical Social Worker, Licensed Alcohol and Drug Counselor, Certified Clinical Supervisor, and a Certified Intervention Professional. He is also certified in "Deep Memory Processing" regression therapy and is a Reiki Master Teacher.
Steve earned his Bachelor of Science degree in Social Work from the University of Southern Maine and his Master of Science degree in Clinical Social Work (with a minor in Mental Health) from Boston College. He also spent several years studying with world-renowned Jungian analyst, Roger J. Woolger, Ph.D.
Prior to coming on board with ENSO Recovery Services, Steve was the executive Director at Grace Street Steve and Executive Director at Granite Recovery Centers' New Freedom Academy in New Hampshire. He is the former owner of DANZIG Counseling and Intervention Services which provided therapy and interventions throughout the United States for over a decade. Steve has been in the field of substance abuse and mental health treatment since the late 1990's. His experience with in-patient, out-patient, detoxification, long & short term care with multiple demographics have provided him with the necessary tools to work with any population facing the struggles of mental health and addiction.
Steve's additional experience in the mental health and substance abuse field includes: Mercy Hospital Recovery Center, Spring Harbor Hospital, SMART Child & Family Services, Serenity House (men's halfway house), Day One's residential alcohol/drug treatment center for teens, Preble Street Resource Center, Windham High School substance abuse counselor, adjunct professor at Southern Maine Community College. Steve has held positions on several boards of directors for various non-profit organizations.
In his free time, Steve enjoys riding (and customizing) his Harley Davidson. He also enjoys fly-fishing, camping, and hiking the Appalachian Trail. Steve lives in the Sebago Lake Region with his wife, Jennifer and their three children, Declan, Brogan, and Moira.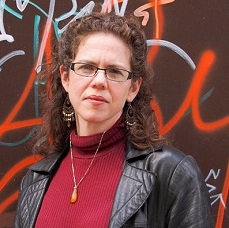 Meredith Norris, DO, ABAM, ASAM Fellow
Medical Director
"Be Careful how you talk to yourself, you may be listening."
Graduated from Wellesley 3 months after my 20th birthday with a double major in psychology and anthropology and moved to D.C. when it was still the Murder Capital. Was working at a psychiatric hospital when I had my epiphany that if I did 't go to med school, some doctor would continue to sabotage all of my cool work.
During the course of taking premed classes and waiting to get in to med school, held assorted jobs including medical secretary and martial arts instructor.
Residency was in Rural Family Medicine so I practiced in rural Maine for 7 years.
Fun facts: used to run a middle eastern dance workshop once a month in Blue HIll so people could learn how to exercise in a way that felt physiological not punitive; delivered all three kids at home; is a long distance runner which is a perfect metaphor for both the process of medical education and the process of recovery; president elect of the Maine Osteopathic Association and frequently writes testimony on their behalf particularly as relates to addiction and controlled substances; at one point have broken a slab of concrete with my hand, which is also a perfect metaphor for both medical education and recovery
MEDICAL AND CLINICAL STAFF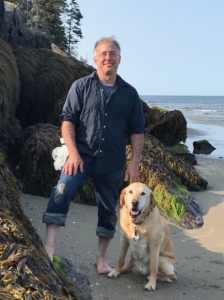 Richard Entel, MD
ABAM Certified
Rich Entel MD, a physician with 31 years of medical experience, is board certified in both Family Medicine and Addiction Medicine.  Dr. Entel believes in the healing power of the integration of well-chosen medication with the broad spectrum of individual and group activities and services that a program such as Grace Street Services provides.  His work is dedicated every day to the goal of respecting and collaborating honestly with his patients.  In his practice he has witnessed how this open approach is integral to freeing an individual to make deep and lifesaving changes made more urgent in the current surge of drug related deaths.  
Dr. Entel volunteers as a member of the circle of directors of Maine Inside Out (http://www.maineinsideout. org/  ), a program which initiates dialogue, develops leadership, and builds community across boundaries with collaborative original theater, inside and outside correctional facilities.
He is a dedicated visual artist and musician.  Most recently he had a show of sculptures which travelled the east coast of the US (http://www.entelmenagerie. squarespace.com) and currently collaborates as a musician with a spoken-word artist.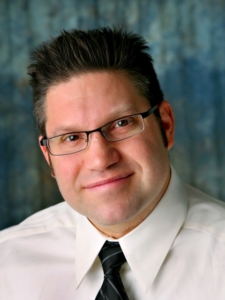 Brian Kaufman, DO
Brian has board certifications in Internal medicine, Neuromusculoskeletal medicine and a subspecialty certification in Pain medicine. He has authored textbook chapters and is published in journals. Brian is a subject matter expert for the AOA Conjoint Pain board, and faculty at UNECOM and the NBOME.  He is on the Board of the Maine Osteopathic Association and is chair of the osteopathic medical economics committee for the American Academy of Osteopathy. Dr. Kaufman practices pain management, addiction medicine and internal medicine in southern Maine.  He is an avid musician, songwriter and is studying to become proficient in hypnosis.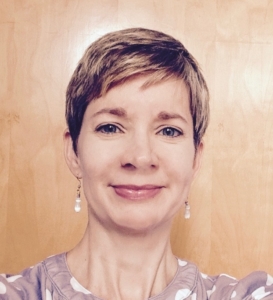 Elizabeth Mahoney, LCPC, LADC, CSS
After working with people who struggle with mental health and substance use issues for over 20 years, I have come to believe these issues develop from unresolved emotional pain.  I consider it a privilege to offer people a compassionate, safe, accepting environment so they can tap into their inner wisdom and heal themselves.  I was born and raised in Chicago IL, where I received my training in mental health and Medication Assisted Treatment.  Ten years ago I moved to Maine, where I continued to work with people with mental health and substance use disorders.
We work and partner with organizations and individual who share our vision and values.